EnerSHIFT is an Europeanproject aimed to the energy renovation of public housing in Liguria promoting and applying innovative financing models. In line with the Regional Environmental Energy Plan, EnerSHIFT seeks to reduce energy consumption, improve tenants' quality of life and boost the local economy. As part of this process, EnerSHIFT will launch a public tender process reserved for ESCo (Energy Service Companies) after which energy performance contracts (EPC) will be signed.
What is EnerSHIFT?
It is an energy refurbishment project financed by the European Community as part of its "Horizon 2020" research and innovation framework programme.
Thanks to EnerSHIFT, 44 public housing buildings in Liguria will be renovated through innovative financing mechanisms. Energy performance contracts (EPC) will be signed, under which the investments made by the parties implementing the works (usually ESCo – Energy Service Companies) are offset by part of the energy savings obtained.
Why?
Buildings are the greatest energy consumers in Europe, responsible for 38% of all CO2 emissions. Public resources are not sufficient to meet the European Union's energy efficiency objectives and reduce consumption. Private capital is needed to increase the housing renovation rate and offer advanced energy services.
Who is involved?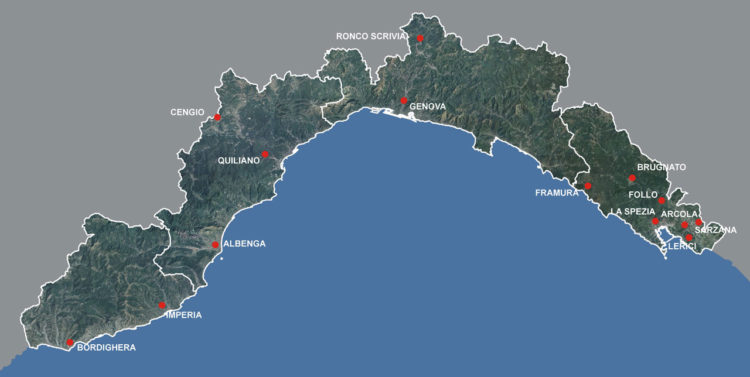 The project involves the Liguria Region, as coordinator, the Regional Energy Agency (IRE Spa- EnergyDivisione Energia), the 4 Social Housing Operators (ARTE) of Genoa, La Spezia, Savona and Imperia, and SUNIA, SICET and UNIAT tenants unions, representing and defending the interests of the assignees.
The project also receives external support from ANCE (national association of building operators), ASSOESCO (ESCo's association), CNA (……), FEDERCASA (national network of SHOs) and FILSE (regional finance agency for development).
In addition to these players, the 3 500 families residing in the buildings to be renovated are also actively involved in the project activities: beyond the benefit coming from reduced energy consumption and improved living conditions, they will be informed and trained about energy efficiency..
Objectives
Reducing CO2 emissions
Improving the energy efficiency of 44 public housing buildings managed by the four ligurian ARTE
Creating new business and financing models for projects managed by ESCo
Developing innovative solutions that benefit more stakeholders, especially tenants, building owners and ESCo (triple-win approach)
Types of action
Thermal insulation of outer walls and roofs
Replacement of outer doors and windows
Replacement of heating systems, paired with the installation of thermal solar panels
Insulation of the distribution network
Installation of thermostatic radiator valves and heat metering systems
Advantages
The project's benefits are not limited to energy savings. By involving different stakeholders, many opportunities can be created in various areas:
Financial: no-cost energy updating design and works
Environmental: energy savings, reduced resource consumption and reduced polluting emissions
Social: user involvement and increased awareness through tenants unions, improved living conditions
Innovation: innovative financing schemes and development of triple-win contracts
Employment: increased employment and entrepreneurship in the construction sector
EnerSHIFT in figures